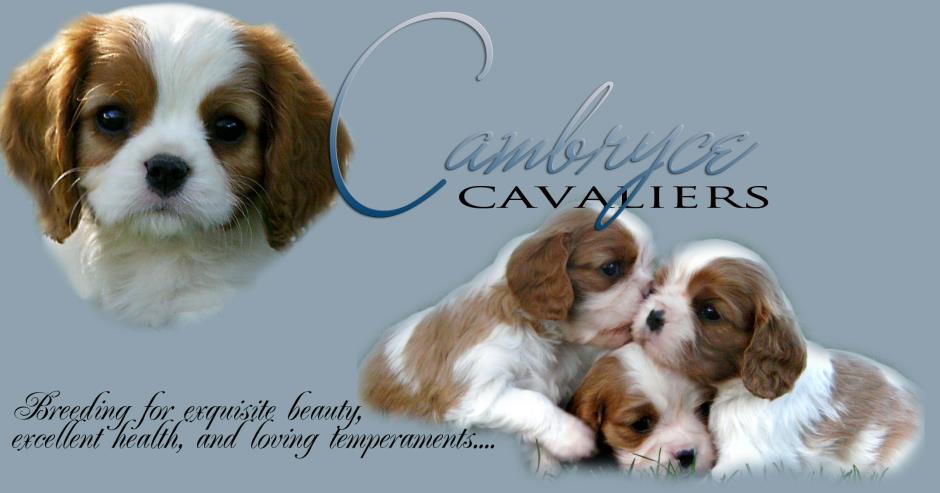 Cambryce Cavaliers is a small breeder focusing on quality Cavalier King Charles Spaniel puppies and dogs in Tucson, Arizona.  These wonderful toy dogs are your constant companion and the perfect family pet.  Cavaliers are perfect sized house dogs, yet athletic and playful outdoors.  Our Cavalier King Charles puppies are raised in our home, with love and attention.  We can regularly be found at Arizona AKC shows and have pet cavalier puppies available ocassionally.

Our goal is to breed Cavalier King Charles Spaniels that fit the breed standard, in looks and personality.  We feel cavaliers have earned their popularity not only because of their beautiful looks, but because of their excellent temperaments and will only breed dogs with loving, sweet, easy-going temperaments.

Please note however, Cavaliers love you so much, they can become very depressed if left alone regularly for long hours so consider your lifestyle before buying a pup.  

We breed tricolor and blenheim puppies for show prospects.  Since showing cavaliers is so competitive, we occasionally have puppies available as pets that may have minor flaws that would prevent them from being successful in the show ring.   

Cambryce Cavalier King Charles Spaniels - Breeders of Quality CKCS near Tucson Arizona

~ Member of the Southern Arizona Cavalier King Charles Spaniel Club ~

~ Member of The Cavalier King Charles Spaniel Club (CKCSC-USA) and Cavaliers of the West Regional Club ~


Thank you for visiting
Cambryce Cavaliers
- Breeder of Beautiful Cavalier King Charles Spaniels in Tucson Arizona
Please visit our
Puppy Page
for available Cavalier puppies, or planned litters. 
breeder cavalier king charles spaniel arizona breeders puppies dogs toy spaniels tucson phoenix family pets AKC CKCS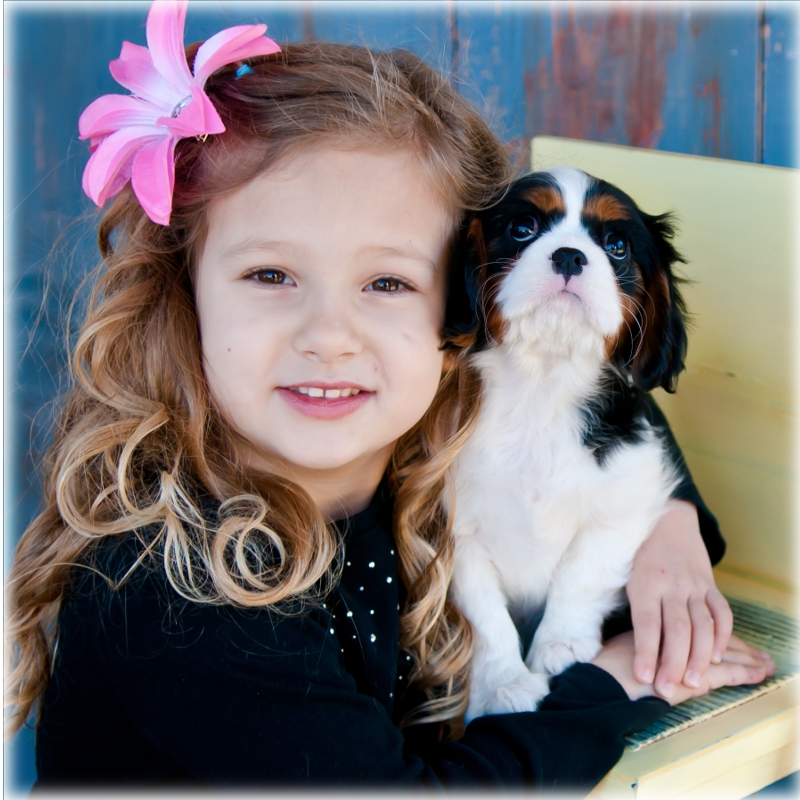 Thank you for visiting Cambryce Cavaliers!